ADDITIONAL COURSES
Please see course overviews below, all courses are inclusive of VAT from April 2018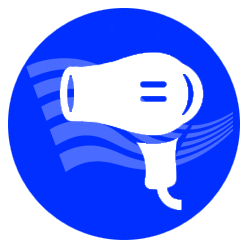 Additional Courses and Qualification available at The Hair Academy
For all course enquiries please contact us for more information.
Alternatively you can come along to the Academy have look around meet the team and discuss your options further.
Appointments not always necessary.
We look forward to welcoming you to The Hair Academy and supporting you with developing your career.

<id="headstart">
OUR NEW SALON READY EXPERIENCE

OVERVIEW
To become a successful hairdresser it takes a lot more than just being able to cut hair. At The Hair Academy we offer the unique opportunity to be trained to be more than a qualified hairdresser, with the ability to meet popular salon demands, work well under pressure and learn how to grow a successful client base. All in our very own professional salons.
ALL THIS FOR £36.00 a day
headSTART is designed to give you the tools and expertise you need to achieve your own aims and aspirations, opening doors to the top salons in your town by using the shared knowledge, inside information and hot trade tips. You will experience all this with us.
INTRODUCING THE SALON
Here you will get to work as a professional stylist: gaining an insight to how a professional salon is run whilst cutting, colouring and styling both male and female clients.
You will be working alongside professional assessors who are there to support you and provide you with an additional level of confidence, second opinions, advice and ideas whenever you should need it.
With technical services in a salon being one of the most popular asked for it is important that you are at the top of your game. During your time with us we will increase your speed, enhance your foiling and cutting techniques and also share the latest trends.
headSTART
To be part of headSTART you will need to have a recognised qualification in hairdressing, (minimum of level 2 qualification) you will be invited to attend an informal skills assessment session of 2-3 hours at a time of your choice, so we can find out what you would like to gain out of your time with us. This is totally free and it is your chance to ask as many questions as possible and for us to assess your requirements and arrange the correct clients you will need when you attend. Payment for your headSTART day will be required in advance when you attend your assessment session.
The headSTART can be completed at both our Folkestone and Ashford academies Monday-Thursday – please check for availability.
Lives can be busy so we have designed headSTART to be flexible around you and there are no minimum or maximum number of days you have to attend… you can come for one day or stay for the whole year..!!
We just want you to bring your scissors and your personality and to have fun!
To start your career journey call Ashford 01233 660990 or Folkestone 01303 766000 alternatively you can email kay@thehairacademy.co.uk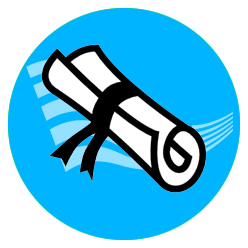 <id="newstart">
This programme is suitable if you are looking for a change of career or have some basic knowledge of the hairdressing industry. Students must be 19 or over, however you do not need to be in the industry to achieve this award.You will learn from highly experienced stylists that have a wealth of knowledge from working in the commercial sector.
You will have access to a realistic hairdressing environment where you can practice and hone your creative skills; you will also learn the science of the hair and the chemical changes that take place within the hair structure while delivering hairdressing services.
You will learn:
The art of cutting

The art of colouring and lightening

The art of dressing and styling

Plaiting and twisting

Reception management

How to conduct professional client consultations

Safe salon working practices

How to shampoo and condition the hair and scalp
The programme operates every Thursday 9.00am-5.00pm and the course length is one year
Contact us for the next course start date
Places are limited to 6 students per tutor to ensure quality training throughout the course
Course cost is £3,000 and there are payment options available, you can pay a deposit to secure your placement for the next start date. (Please note deposits are non-refundable)
Payment Options:
Pay £500 prior to starting the course and then 6 monthly standing orders of £425 on the 1st of each month = £3,050
Or
Pay £300 prior to starting the course and then 10 monthly standing orders of £280 on the 1st of each month = £3,100
The new prices apply for both the Hairdressing & Barbering NEW Start programmes.
Please note there will be no refunds made on any payments received including deposits
Our programme offer is approved by City & Guilds


Specially designed for those who have experience and have some knowledge and basic skills in the industry.
This qualification will cover the following;
Monitoring safe working practice in the salon

Cutting & styling women's hair

Presentation skills

Supporting colleagues with Professional Client Consultations

Bridal hair styling

Colouring hair

Colour correction techniques
What's involved in studying this course?
If you pursue a Level 3 Certificate in Hairdressing, you'll learn the skills to succeed in your area.
You will learn with your training provider through practical sessions, group discussions or assignments. You'll have access to a realistic hairdressing environment where you'll practise and demonstrate your skills.
You will be assessed by your training provider using assignments, practical hairdressing tasks.
You will learn skills how to support colleagues in the work place
Which level is right for me?
Level 2
You're just starting out in hairdressing or have some knowledge and basic skills in the industry – probably from a role where you work under supervision.
Level 3
you've worked in hairdressing or barbering for some time and want to develop your skills in a specialised area. You might want a broad qualification or to learn a particular technique.
Level 4
You're an experienced hairdresser or barber and want to gain skills in colour correction
Training conducted on a Tuesdays
at The Hair Academy Folkestone, 9am – 5pm
 Do I need previous experience?
Yes, some previous experience or qualifications are essential.
What will I be learning?
At level 3 you will learn everything you need to be able to provide advanced hairdressing services to clients in a salon environment and support colleges in the work place.
When does the course start and how often do I have to attend?
Please phone for course start dates, you will need to attend weekly for approx. 18-24 months.
How will I be assessed?
You will collect evidence both while in the academy and you will be assessed through written assignments, working on clients and conducting presentations and providing support to others.
How long will the course take to achieve?
Approximately 18 months
What will I be doing on the course?
You will be practicing on real clients and blocks, whilst you are being supervised by a qualified assessor. You will also be expected to work on assignments and theory.
What do I need to bring to the course?
You will need to bring your own scissors combs and section clips; all other hairdressing equipment will be supplied.   You will be issued with a portfolio to collect your evidence.
Why should I study with the Hair Academy?
Our course is designed to be challenging but relevant to your job and future career goals, whilst working in a real salon environment on real clients.
How much does the course cost?
£4440.00 if paid in full before starting or paid by our instalment plan. Government funding may be available depending on age and previous experience.  The full amount of £4440.00 can be paid by credit card, cheque, cash or PayPal via our website. Alternatively, you can pay by our instalment plan as follows
Deposit 0f £440.00 followed by 16 monthly payments of £250.00 (standing order only) ANY MISSED PAYMENTS would mean a breach of contract which may lead to the cancellation of your course.
Please note there will be no refunds made on any payments received including deposits
Equipment: all equipment will be supplied for you except scissors, combs and sectioning clips. You will be provided with an assessment portfolio however you will need to supply note books and pens. A starter pack can be purchase prior to starting the course.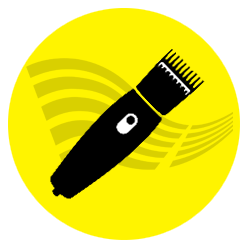 Entry Requirements
You do not require GCSE's to achieve the apprenticeship, however, you will need stamina due to standing all day, a sense of humour as you will be working with fun loving people and will need the desire to make other people happy.
Government funding may be available.
You must be working full time under a contract of employment from your employer .
All training is based in the UK
Unit fees:
Each individual unit costs £450 and the training takes place at the academy on Wednesdays 9.00am-5.00pm
Feel free to come along to the academy have look around meet the team and discuss your training options further, call 01233 660990 or contact us.
We look forward to welcoming you to The Hair Academy and supporting you in developing your career
BARBERING QUALIFICATION
Offering entrance in to barbering
Our barbering qualification offers you a level 2 qualification suitable for first time entrants to barbering, you will achieve a national vocational qualification which covers subject areas such as cutting and styling men's hair, shaping facial hair, creating patterns and designs.
While being supported by our experienced team of hairdressers you will learn the core knowledge of barbering at the academy and also gain valuable customer service skills, work towards good values behaviours and attitude need in the industry, while developing your skills as a barber.
On completion of your programme you will have acquired the skills to perform in a commercial barber. In addition to your hairdressing qualifications you will also achieve the all-important employability skills of communication, Mathematics and English where needed 
Barbering units 
Suitable for stylists that have previous experience in cutting.
We also offer the barbering unit option this is ideal for barbers with previous experience or hairdressers that have already achieved a level 2 hairdressing qualification and wish to gain new skills.
This course can be tailor made for you with the option of completing all six technical units over a six-week period or completing individual units over a shorter period of time
Units available
Cutting men's hair using basic barbering techniques
Dry and finish men's hair
Create basic patterns in hair
Perm and neutralize
Change men's colour
Cut facial hair to shape using basic technique